423 - Strain Gauge ASG Quickshifter / Blip - MV Agusta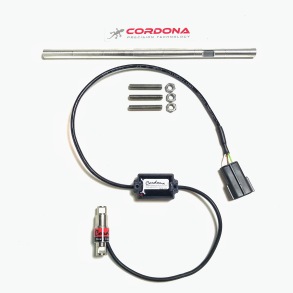 Price:
2835 SEK
Excl. tax
SKU:
P1782442
Quantity:
New plug/play GP ASG (analogue qs) for MV Agusta with 3 wires to quickshifter. The 423 have down shift (blip) possible for bikes with blip enabled in ECU.
Replace OEM quickshifter for Brutale, Brutale RR, Dragster 800, Dragster 800RR, F3 675, F3 800, Rivale 800, Stradale 800, Veloce 800 with 3 wires in quickshifter connector.
Configurable for push or pull linkage. Set to Pull linkage.
Pinbolts and std 132 mm aluminium rod included. Some bikes might need different rod lenght.